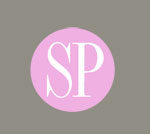 UPDATES, NEWS & PRESS RELEASES
There's always a lot happening! Events; monthly online product discounts; new seasonal color palettes, products and services. Here you'll find a handy spot to see our latest, and link on for more info.
Susan Perry partnered with LIfe Care of Plymouth, MA to help give local hospital staff a treat. Jordan Hospital Case Managers Appreciation Day, April 26, 2012, featured a "pop-up spa" created by Susan Perry and her talented travelling team of estheticians, nail tech Reiki Master and spa facilitator. Life Care's newly-renovated patient Beauty Salon was the perfect spot to host rounds of mini-facials, nail polish applications, and energizing Reiki treatments. A great time was had by all!
Some shots of our "instant spa" and participants: