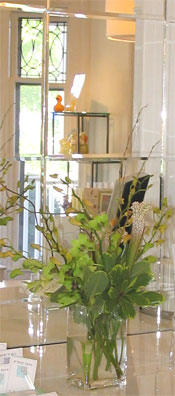 For individuals interested in their hair removal method leading to a permanent solution, electrolysis can be the correct choice. Stubborn coarse hairs sometimes found on the chin or upper lip are commonly treated with much success.
You are invited to experience a one-on-one free consultation with a highly trained and Massachusetts licensed electrologist at our spa. During this visit, you will have an opportunity to discuss your personal needs and wishes and you will receive a very detailed explanation of how this process works. You can also begin your treatments at this same visit if you choose. Electrolysis is less expensive than laser hair removal, but you will require more treatments for the same effect.
Generally speaking, it is the repetition of the treatments at the perfect time of hair re-growth that leads to permanent removal. Areas commonly treated with electrolysis are:
You need no longer be enslaved by troublesome and embarrassing unwanted hair!
Is it really safe?
We strictly follow the highest sanitation standards set by the Board of Electrology for the Commonwealth of Massachusetts. This includes the use of sterile DISPOSABLE needles and sterilized forceps.
What will I feel?
During your treatments you may experience some sensation similar to a repetitive slight pinching, or sensations of heat. We offer the use of topical numbing agents if and when preferred, but most patients remark that the treatments are more comfortable than they expected.
What does electrolysis cost?
You are charged for your treatments according to the time spent. Most treatments range from 15 to 30 minutes.

Rates: Up to 15 minutes $45. 30 minutes $60. 45 minutes $75. 60 minutes $90.