LASER: PERMANENT REDUCTION OF UNWANTED HAIR
This permanent hair reduction method is performed in our salon to our customary exacting standards. Be mindful that Massachusetts has most stringent licensing requirements. Our in-house laser technician and registered electrologist is highly trained and certified by both the state and our technology provider. She will be working with you one-on-one to achieve superior results with the highest level of comfort and safety.
SAFE
EFFECTIVE
ALL SKIN TYPES
MORE HAIR COLORS
& THE ENTIRE SPECTRUM OF SKIN COLORS

Susan Perry Skin Care has well over a decade of experience performing laser hair removal. We are not new to this hair removal option, or the variety of technologies available. We proudly work with the latest technology, truly the next generation of advanced laser hair removal.

Only now, using a system of combined energies, can we also successfully remove even lighter-colored hair, comfortably, on all skin colors..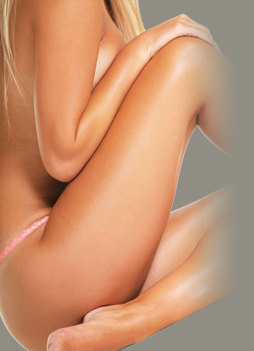 Do not hesitate to treat even the most sensitive areas, including underarms, bikini, and upper lip.
ONLY at Susan Perry is your laser hair removal treatment performed not just by a laser technician, but by a Registered Electrologist as well, fully licensed in Electrology. She is expert in the field of unwanted hair growth and all removal options, dedicated to ensuring your satisfaction. You will always be guided to the hair removal method or methods that are just right for you.
Interested in Laser Skin Tightening and/or color correction? That is a different, although similar process. Learn more here.
Rates
These per-treatment prices below are only meant as loose guidelines. Each case is different. A free consultation is highly recommended. The laser technician may quote you a considerably lower or higher price, depending on the size of the area you wish to treat. Don't hesitate to book a consultation! Consultation by phone is free. In-person consultation requires a $ 25 deposit, which will be applied to your first treatment, or refunded to you if you decide not to proceed with laser hair removal after your consultation.

LASER SPECIAL

$75 off an Underarm Treatment
with any Bikini Treatment! *

* Treatments must be on the same day
for the Underarm discount.
May not be combined with other discounts,
nor paid for with Gift Cards.

Women

Men

Upper lip - s $
Chin - s
Neck - s
Sides of face - s
Above eyebrows - s
Full face

Forearms - m
Underarms - s
Breast area - s
Abdomen - s

Bikini (partial)
Bikini (full front)
Brazilian
Upper legs - L
Lower legs - L
Full legs (feet & toes included) L
Feet/Toes - s
Hands/Fingers - s

125
125
150
150
100
400

200
175
100
175

200
275
325
400
350
650
125
125

Back of neck - s $
Front of neck - s Shoulders - m
Full back or chest - L


150
175
200
400 +




A minimum of four treatments is recommended for permanent results. However, it is not unusual to require additional treatments. Each situation may vary. Prices above are PER TREATMENT. Ask about our special discounts, including multiple areas.