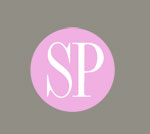 MEDICAL AESTHETIC SPA TREATMENTS

Medical Aesthetic Spa Treatments available! (Ask about our VIP days) Susan Perry Skin Care is proud to partner with Board-Certified Nurse Practitioner Amanda Gallagher to offer injection and laser treatments of the safest, most effective and highest quality. Amanda's artistry with Botox® Cosmetic & Juvéderm® rejuvenates the skin for a younger-looking, more refreshed you! More about injectables here. Gentle, non-invasive laser technology is the newest way to tighten and firm skin, fade freckles, sun and age spots, diminish spider veins and improve overall skin quality and texture. More about laser here. Injection and laser treatments can be booked for the same session. In fact, they combine beautifully for best results.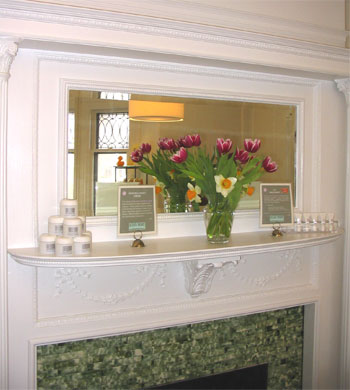 Amanda Gallagher, NP is a medical skin-care
specialist who works in the art of facial rejuvenation.
Amanda received her BS in nursing from Colby-
Sawyer College and her Masters Degree in nursing
from Simmons College. She went on to receive
extensive training in the field of aesthetic dermatology.
Amanda's experience, skill and light touch can restore
a youthful appearance while maintaining the ability to animate the face, for a more beautiful, younger-looking you. Amanda brings equal expertise to her laser treatments. Only at Susan Perry Skin Care!

About injection treatments . . .

Generally speaking, injectables help achieve a more rested,
relaxed, healthier and softer appearance.

What happens? As we age, our skin loses elasticity and some of the underlying natural padding which keeps us smooth and wrinkle-free. Additionally, years of stress can contribute to the formation of permanent lines and creases. "Permanent"? Well . . . we can help! The beauty of Botox® Cosmetic and Juvéderm® treatments is that their effects, when done properly, are so natural-looking that no one
will notice you've "had anything done". In just one session, those lines relax and creases smooth, restoring your most natural beauty.

"Will I still be able to smile?" Yes! While you will see a marked improvement in your appearance, the expertise of your practitioner ensures you will not lose facial animation. In fact, you may smile more than ever! Studies show the overwhelming majority of people who have received Botox® Cosmetic or Juvéderm® treatments are satisfied with their results.

Who has this done? Men and women of all skin types and ethnicities, ages and income levels have realized that injectable treatments can help preserve their skin's appearance, as well as reverse signs of age. And because Botox® Cosmetic and Juvéderm® work beneath the skin, they do not affect skin color. A consultation with Amanda, our aesthetic dermatological Nurse Practitioner, is free and confidential, and can help you decide if Botox® Cosmetic or Juvéderm® are right for you! Call us to schedule your complimentary consultation, or to ask any further questions you may have.

What is laser technology? Our laser technology is a gentle, non-invasive system which uses light and radio frequency to allow the practitioner to precisely and safely target the skin. There is no down-time after treatment, and most patients return immediately to normal activities.
What is possible with laser treatments? There are two areas of concern which can be helped through laser skin treatments. First, our Skin Tightening Procedure reduces wrinkles, tightens and tones skin, stimulates collagen production and helps smooth jowls, jaw line and neck.
Second, our Skin Rejuvenation Treatment improves skin texture and appearance, and evens out coloring by reducing brown spots (freckles, solar scars or age spots), broken capillaries, small spider veins, rosacea and blotchiness.
In addition, both skin laser treatments truly improve skin quality and create a beautiful, healthy glow. Ask why it's a good idea to schedule both types of treatment during the same appointment!
Who is a candidate? Men and women of all skin types who wish to enhance their appearance. This can also include acne and rosacea sufferers and those with sensitive or sun-damaged skin.
How does it work? With either procedure, the precision of the laser heat treatment immediately begins a process. Over the next few weeks, your skin continues to improve as a result of this expertly applied stimulation. Results are permanent; improvement will remain and is subject only to your natural continuing aging process. It's truly like turning back the clock! Your nurse practitioner will help you determine how many treatments are right for you.
Does it hurt? The treatment consists of a series of short pulses. Each is so quick that it is over before you notice, and comfort is further enhanced by cooling of the skin's surface during treatment. There is no complicated aftercare, only sunscreen and moisturizer application, and avoidance of any vigorous washing or massage for a few days.
How many treatments will I need? This is an amazingly effective process, and most people show immediate improvement. Further treatments build on this. The total number of required treatments (generally between one and five) depends on your skin's condition. Call to schedule a free consultation, or to ask any further questions you may have.
Isn't it very expensive? You will find that at Susan Perry Skin Care Day Spa, our commitment to your well-being does not stop at your skin. Our pricing is reasonable, and far less than most metropolitan day spas. For Skin Tightening treatments, we also offer increasing discounts for each consecutive treatment. Everyone's individual budgets are always considered and respected. We look forward to helping you look your very best comfortably, confidentially, and with a warm welcome. Please call for your complimentary consultation!
We also offer laser hair removal. Please refer to our Laser Hair Removal page for more information.

***

PLEASE NOTE: We're sorry, but SpaFinder and SpaWeekly cards may not be used for MedSpa treatments.