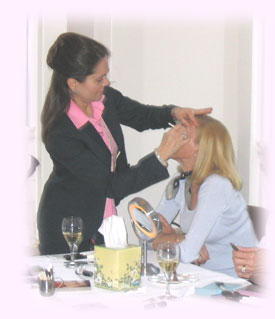 Special Occasion Makeovers If you have a class reunion, prom or special night out coming up, then this is the makeup service for you! One of our highly skilled makeup artists will transform you from a natural blank canvas to a glamorous, flattering, polished masterpiece. You will still look like you, yet fresh, vibrant and at your best. Sit back and relax for this 45 minute process! Makes a great gift idea.
Monday-Saturday $75. Sunday (by special arrangement only) $100.
Note: Please arrive wearing no makeup, cleansed and moisturized.
Bridal Makeup is one of our specialties!
Please visit our Bridal page for full details. Pre-wedding
bridal consultation $75 (bride only).
Teen Makeover Attention all teens! Do you love makeup, or are you just curious? We invite you to have a makeup lesson introducing you to to the do's and don'ts of makeup application. The goal is to make it easy for you to look your best and feel utterly current, yet not overdone.
Our teen makeover lesson is a 30 minute service. You will consult with a trend-conscious makeup artist who will introduce you to some easy-to-use and essential makeup items selected just for you. Don't forget to tell your friends . . . consider a makeup party! $75.
Note: Please arrive wearing no makeup, cleansed and moisturized.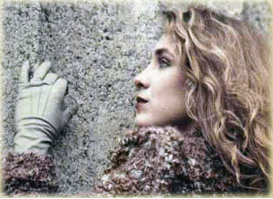 Makeup Lessons Do you find yourself wearing your makeup the same way every day? Are you fearful of trying new colors or different products? Learn how to use the latest makeup items correctly and quickly! Our makeup lesson service gives you 90 minutes to work directly with an expert makeup artist. Your makeup artist will take you step by step through all phases of a makeup application, catering to your lifestyle, profession, facial features and coloring. You will have the opportunity to ask questions and practice some techniques yourself if you'd like. $105.