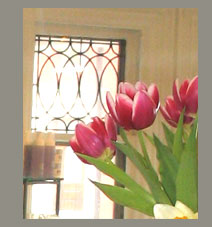 This hair removal method is safe, quick and affordable. Areas commonly waxed are eyebrows, upper lip, chin, underarms, bikini line, arms and legs. Men also enjoy the benefits of waxing, whether it's chest or back. You may consult with a waxing aesthetician to discuss waxing techniques that are right for you.
How long does it last?
Generally speaking, waxing leaves the skin smooth and soft far longer than shaving. Hairs are removed from deep below the skin's surface, allowing for long periods of time without hair growth. 4 to 8 weeks between waxing appointments is typical. The more regularly one waxes, the softer and finer hair re-growth seems to become.
What will I feel?
You may experience minor discomfort or some slight redness immediately following your waxing procedure, but not to worry! It's gone before you know it, and you will thereafter enjoy the benefits of your waxing.
Rates:
Brow Design with wax $25
Bikini waxing starting at $50
Brazilian waxing starting at $95
Arm waxing starting at $45
Lip or Chin waxing starting at $20
Underarms starting at $35
Legs upper or lower $60
Back waxing for men starting at $70
Chest waxing for men starting at $60