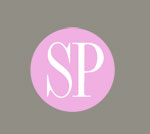 TEEN SERVICES
Teen years are a time when skin begins changing. It is not unusual for pre-teens and teens to begin to notice some blackheads, blemishes or blotchiness on their faces. Now is the time to start balancing and correcting these tendencies with a Junior Facial. During a Junior Facial, young people will be instructed as to proper home care while being manually cleansed and hydrated through the customary steps of our award-winning process. Your teen will love his or her trip to our Spa - it's not just a treatment, it's a treat, too!
After even a single visit, your teen's skin will be clearer and his or her confidence lifted. You will be amazed at how much more stable and clear teen skin remains with regular facials! Oftentimes a teen is spared lengthy and costly visits to the dermatologist just because he or she has had regular Junior Facials. 50 Minute Treatment - $70
Waxing quickly, safely and economically removes embarrassing superflous hair. There is a moment when that unibrow is no longer cute!
Brow waxing - $20

MAKEUP INSTRUCTION
Teen Makeover Attention all teens! Do you love makeup, or are you just curious? We invite you to have a makeup lesson introducing you to to the do's and don'ts of makeup application. The goal is to make it easy for you to look your best, feel updated and not overdone like an old-fashioned china doll.
Our teen makeover lesson is a 30 minute service. You will consult with a trend-conscious makeup artist who will introduce you to some easy-to-use and essential makeup items selected just for you. You may purchase any products during this time for 10% off. Don't forget to tell your friends . . . consider a makeup party!

Teen Makeup Lesson - $75
Note: Please arrive wearing no makeup, cleansed and moisturized.
JUNIOR MASSAGE
Introducing teens to the benefits of massage . . . If a teen has stress with school or life in general, soreness from sports, or has a specific problem or injury, a Junior Massage may be the perfect antidote. This service lasts 30 minutes and includes the multifaceted benefits of Swedish Therapeutic Massage. Our highly trained and licensed massage therapists will be happy to answer any questions you may have. $60