Award-winning Facials, Med Spa Treatments, Makeup, and so much more.
Susan Perry Skin Care, one of the South Shore's best-loved salons and day spas, has been providing beauty and wellness alternatives since 1982. Experience our peaceful sanctuary and restore your well-being and good nature with one of our highly effective treatments. 2022 - 21st year running! Winner of Market Surveys of America's"Best of the Best" Award for Facials and Skin Care in the Greater Plymouth area, as well as both Best Medical Spa and Best Electrology for 2022. 2012 Readers Choice Award - 1st Place Gold- for Best Day Spa / Massage, Plymouth, Silver Place Regional, 2013 Bronze, Regional and 2014 through 2019 Honorable Mention.

We are very sorry, but due to staffing shortages, we are not currently offering
Massage Therapy. We hope to offer it again soon!


A GIFT CARD
from Susan Perry
makes the perfect gift!
Online, in-Spa, or by phone
at 508.746.0220!
Easy E-Certificates HERE!
Print your own customized E-Cert,
or email to recipient!



Our Safety Protocols

To get ready for a spa visit, we've
prepared a list of what to expect here.
Please read before you arrive...





APPOINTMENT CANCELLATION POLICY

Please provide current credit card information to book
and hold all appointments.

We require at least a 24 HOUR notice, before the actual time
of your scheduled appointment, to cancel or
reschedule your treatment.

We require at least a 48 HOUR notice, before the actual time
of your scheduled LASER appointment, to cancel or
reschedule your treatment.

Appointment changes and/or cancellations can only be done via
a PHONE CALL to 508.746.0220 (not by text or email).
We DO HAVE VOICEMAIL ONLY that is monitored
on the days we are closed.

Without this advance notification from you, you will be
charged the full amount of your booked service
or treatment. This includes missed appointments
due to illness, or other circumstances.





OPEN
Wednesday, Thursday & Friday: 11am - 6pm
Saturday: 10:30am - 4pm

508.746.0220





Order your favorite and NEW products at:
Curbside Pickup is
available and encouraged!
We are available by phone at 508.746.0220
during the above hours, or you may leave us a
voicemail and we will be in touch
as soon as possible.
THANK YOU
for your support and understanding!

We look forward to seeing you soon!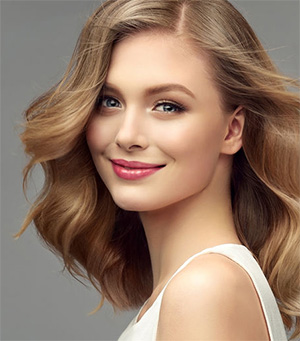 ANTI-AGING IS OUR SPECIALTY

Our treatments are unmatched,
as are our signature skin
care products.

Shop at...

susanperrybeauty.com


available in all amounts.
The perfect gift for anyone! Simple and elegant, suitable for men or women. Peace, wellness and indulgence . . . sure to be loved. Buy Here!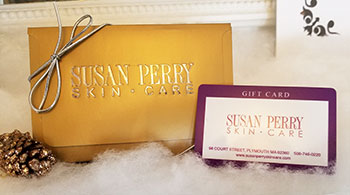 Gift Cards by phone at 508.746.0220, online, or walk in.
Order Gift Cards here!
In a rush? Call 508.746.0220 and order by phone . . . your gift will be beautifully wrapped and ready for quick pick-up!

REALLY LAST MINUTE? Don't worry - we offer e-gift certificates in any amount - the perfect ultra-last-minute idea!



Laser Hair Removal

Wouldn't it be great to stop shaving?
Of course. Absolutely! And getting that troublesome
area smooth and hair-free works best in a Spa with not
only decades of experience, but the ability to chase
those last few stubborn hairs with electrolysis,
if need be, for a perfect finish.
That would be here!

LASER SPECIALS!
$75 off * an Underarm Treatment
with any Bikini Treatment! **

** Treatments must be on the same day
for the Underarm discount.
* May not be combined with other discounts,
nor paid for with Gift Cards.

Learn more about laser here

ATTENTION ALL TEENS!
Our Junior Facials are available for ages 12 -19.
Address skin issues now, and feel your most confident
as you date, prepare for school and/or job search.
You CAN get rid of acne - we can truly help!
Did you know you will see great results
from your very first session?
Boys, we mean you, too!

More about our teen services.

508.746.0220

Susan Perry's Signature Skin Care and Beauty Products are the best, most effective support for your skin, regardless of age, skin type or gender. Containing no synthetic fragrances, this exclusive line of hypoallergenic, non-comedogenic and humanely produced skin care products is available only at our Spa,
and online at susanperrybeauty.com.

We update our shop frequently with new items; you may want to bookmark the page so you can keep up with the latest easily.
Like to try before you buy? We are one of ZENTS and MDSolarSciences Sunscreens' exclusive Massachusetts retailers, and have all the fragrances and products we offer available in the shop to try.

Bridal Makeup
Our talented, thoughtful makeup artists can help you and your wedding party look your most beautiful and photogenic ever.
Visit our Bridal Makeup page to learn more.

Events, events! We occasionally open our doors for private events... Do you have an organization that would like to
sponsor a very special "thank you" for your hard-working colleagues? Or perhaps a bachelorette party, reunion or girls' night out?
Nothing is nicer than a private spa evening . . . call us for a few ideas! Event photos here
We were featured on Mass Realty, one of the top sites for Cambridge, MA Real Estate. Read about us here:

Susan Perry Skin Care Day Spa



Learn all about laser skin tightening, color correctioin and injectables here . . .
Special Discounts & Treats . . . hear about them first on Facebook! Take a moment to like us, if you haven't already. Visit Susan Perry Skin Care Day Spa on Facebook to learn the latest.

Don't like Facebook, or have so many "friends" you frequently miss news? Then sign up for our direct email updates! You will never miss another money-saving special offer again, and we promise we won't bombard you with endless spam.


Please note our appointment policies...
We require at least a 24 hour notification, when
appointments need to be rescheduled or cancelled.
Please read the detailed policy above on this page!

Without proper notice, you will be charged for the booked service or treatment.

More about our Spa Policies.


Wednesday, Thursday & Friday: 11am - 6pm
Saturday 10:30am - 4pm